Contains all three separatelly available veneer packs, as well as the veneer guide in one bundle: Save 20%!
This is it. The most complete and versatile wood veneer texture collection on the market. Containing 111 different wood species from all over the world, this collection is truly unique in its level of texture quality and range of available veneer styles.
333 textures for 111 different veneer species and treatment variations
Now remastered for grater color accuracy and physically-based rendering
Printed 121-page reference guide book included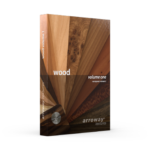 Wood – Volume One
excl. VAT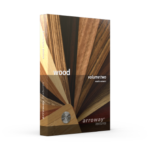 Wood – Volume Two
excl. VAT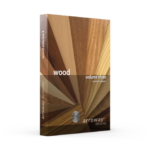 Wood – Volume Three
excl. VAT
Reference Guide – Veneers-CE

Reference guide book for Wood Veneers – Complete Edition, 121 pages.
Content
333 multi-layered textures
Map resolution 48, 33 and 27 megapixel
Each with diffuse (raw+finished), normal, bump and reflectivity map (xxx maps in total)
All maps in lossless compressed PNG format (sRGB-24, sGray-8)
Ready-to-use material setups for Corona Renderer™ (for 3ds Max™ 2017+) and MaxwellRender™ (3.1+)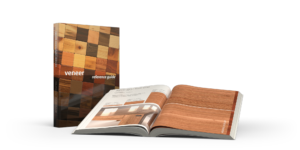 Packaging
Individual packs (Wood-1, Wood-2, Wood-3), plus Veneer Reference Guide book in attractive cardboard slipcase
Size: 13.8 x 19.8 x 11.0 cm
Weight: 1435 g